Finally feeling able to sit down to the computer for a while. My wisdom teeth surgery went extremely well on Thursday. Thank you for all your prayers.
I was diligent with the ice and meds and didn't have any swelling at all and was able to manage the pain pretty well. The hardest parts are still first thing in the morning when the medication has worn off through the night, but all in all it has been much easier to recover than I anticipated.
Plus this is a great time of year to be on a soup only diet!
I thought I'd share a few of the sites that I've been drooling after these days.
Loralee Lewis
: my event planning idol! Check out these adorable pictures from her latest event a "Gratitude Tea"
Thrifty Military Wife
: While I am by no means an insane couponer, I do transforming great finds from good will. Jennifer has got this down to a science and always posts about some pretty sweet deals! Been doing my best to organize my own coupons and even found these 2 great jackets for only $10 total from a shopping trip at good will!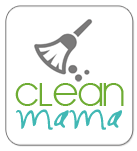 Clean Mama:
Becky from Clean Mama is an organizer's dream! She has some great printable grocery lists, cleaning checklists, menu planners and other great tips for keeping a stress free home.
Jenni Catron:
I've been reading
Angie Smith's What Women Fear
and have been watching the bloom book club on
(in)courage
which is where I came across Jenni's site. She works at Cross Point Church in Nashville and has a real heart for inspiring Christian leaders. I would love to follow in her footsteps one day.
There's No Place Like Here:
I got this adorable Save the Date in the mail this weekend and am just bubbling with excitement for my friend Stephanie's wedding to her boo David. Stephanie is an art teacher shares the highs and lows of her new life in the art room.
Olive Bungalow
: This jewelry is just plain beautiful!