I know it's early since our holidays last year were a bit rushed I am really looking forward to soaking up every last bit of Christmas cheer!
Starting with a search for the perfect homemade christmas gift idea. My friend
Stephanie
has inspired a new love of mason jars so here are a few great ideas for these multi-purpose containers.
(Click on each title to find out more about each gift)
SINGLE SERVING PIE IN A JAR
GIRLFRIEND COOKIES
CRANBERRY HOTTY-CAKES
LEMON SUGAR HAND SCRUB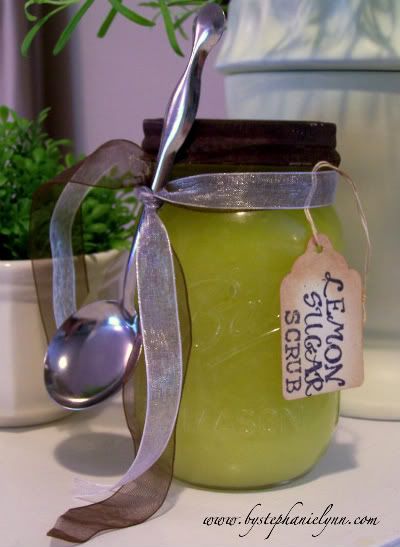 PEPPERMINT STICK COCOA
S'MORES IN A JAR
What are your favorites? Got any other homemade holiday gift ideas?